It's a whole new Jay Cutler this year!
Everyone is freaking out about these terrible replacement refs. They've been abysmal, but it hasn't altered my enjoyment of the games too much just yet. It seems to me they're calling more penalties than normal, which is a dumb move. Better to just let everything go. You'll catch more flak over the calls you make and screw up, then the calls you don't. And that's one to grow on. On to the games!
Chicago -7.5 vs. St. Louis
Well, the Bears came crashing back down to earth in delightful fashion against the Packers, complete with the classic Cutler meltdown face. Everyone was saying "The Bears are Back!" while forgetting they were playing the Colts in week 1. Meanwhile Danny Amandola-oblongata or whatever his name is caught about 25 passes last week for the Rams. Sure, it was only for like 50 yards, but he provides VOLUME. If it's 2

nd

down and 8, he'll get you to 3

rd

and 6. If it's 4

th

down and 3, he'll get you to 5

th

down and 1. With these refs, there could be a 5

th

down, you never know! The Rams are feisty enough to hang around in this one. Bears 20 Rams 16
San Fran -7 at Minnesota
The Niners seem to be heading towards becoming the Super Bowl favorite, and for some reason I just don't like them. I think it's their tan pants. Unless you're golfing or on safari, tan just isn't a good sporting look. 49ers 27 Vikings 10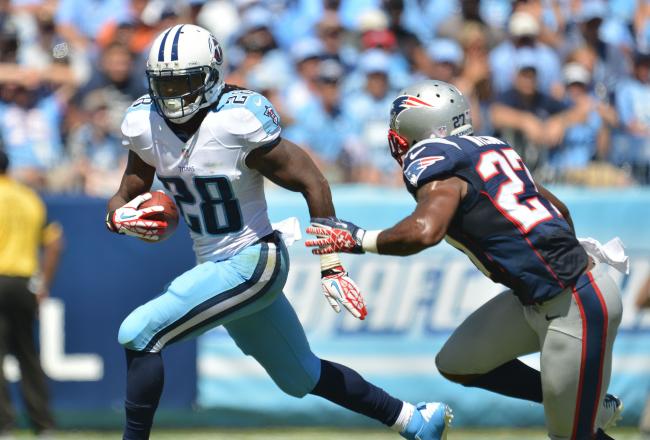 Johnson explodes for a no yard gain.
K.C. +9 at New Orleans
New Orleans is getting served a hot steaming bowl of gumbo flavored comeuppance thus far. They need to realize Pierre Thomas is clearly better than Ingram, and not just because he's on my fantasy team. Well, mostly because of that. Also, did you know Marques Colston is a seventh round pick from Hofstra? They only say it every damn time he catches a pass. Saints 38 Chiefs 31
NYJ -3 at Miami
Reggie Bush is good again, guys. He's so good, USC should give him another house. I think I've figured this Jets team out. They will beat the bad teams and lose to every good team, it's that easy. Ok, they may also lose to some bad teams, but not this week. Someone please put an APB out on Stephen Hill. Jets 24 Miami 17
Tampa +8 at Dallas
One thing these replacement refs are missing is remembering to stop the clock when a guy gets tackled out of bounds. A guy can be tackled into the gatorade cooler, and these jackasses are still waving their arms around for the clock to run. It's like they have a tee time to catch or something. Cowboys 30 Bucs 16
Philly -3.5 at Arizona
I'm not sure Arizona has a 1

st

down yet this season, but they're 2-0. Eagles 27 Cards 20 (Lock of the
week).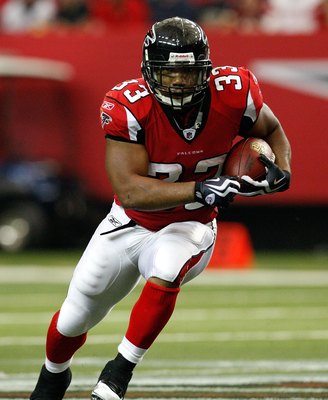 San Diego motorists: beware this
man on Sunday night.
San Diego -3 vs. Atlanta
Tough one to call here. Atlanta has zero run game but can throw the bejeesus out of the ball. Michael Turner is so bad, he's now hitting the bottle. Maybe the beer muscles will give him the courage to break a tackle this week! Hopefully, the beer goggles also make him hit on Matt Ryan in the huddle, that'd be funny. San Diego has beaten no one of substance (Oak and Tenn), but have looked good doing it. When in doubt, go against Norv Turner. Falcons 34 Chargers 28
Cincinnati +3 at Washington
The Rams really pushed around RG3 last weekend and he looked like a different QB, but definitely more like a typical Redskin QB. Skins 26 Cincy 21
Houston -2 at Denver
Uh-oh, looks like Peyton Manning may have the ol' noodle arm Nancy syndrome. As a one-time fan of Chad Pennington, I can tell you this will not end well. It ends with wide receivers getting knocked into next week while awaiting fluttering, paper airplane-like passes from their QB.
Houston 28 Denver 23
Pittsburgh -4.5 at Oak
Al Davis must be spinning in his grave. Admittedly, that joke was funnier to say when he was alive. I still say he should be propped up on the sidelines, Weekend at Bernie's style. It would boost ticket sales, and I'm sure Andrew McCarthy and Jonathan Silverman are available to hang out with him. Pitt 21 Oak 9
Detroit -3.5 at Tennessee
One of the few things I've been right about this year is that the Titans are terrible. Not sure why this line is -3.5 when Chris Johnson is averaging 1.1 yards per carry. 1.1! I'm pretty sure I could average 1.1 yards per carry in the NFL. Sure, I'd be dead or comatose by carry #3, but I would fall forward and average 1.5 yards, dammit. And then there'd be a 30 for 30 documentary questioning why I was ever allowed on the field, and how the Jets need to pay for allowing me to run the ball to my death. I love imagining impossible scenarios. Lions 31 Titans 20
Cleveland +3 vs. Buffalo
Do not mess with Jim Brown, AKA Fireball.
Hold off that funeral for Brandon Weeden's career for at least a couple more weeks. Speaking of a couple weeks, what a fortnight it's been for C.J. Spiller. The last running back to average 10+ yards per carry over the first two weeks in a season (min. 25 carries) was Jim Brown. When your name gets mentioned in the same sentence as Jim Brown, you've done something special. Just don't throw your girlfriend out a window, C.J. Let Jim Brown be alone in that sentence. Cleveland 17-Buffalo 16
Jacksonville +3.5 at Indy
Ahh, the AFC South, where dreams go to die. This game may or may not contain a football-like substance. If Siciliano cuts to this game for even 1 play on the Red Zone Channel, I'm driving to Culver City and pinning his ears to the wall. Or writing a strongly worded letter. Probably the second one. Colts 16 Jags 12
Green Bay -3.5 at Seattle
Time for my pet peeve of the week: Neighbors who must mow their lawn at 7:30 a.m. every damn weekend. Why, why, why? How bout you vacuum inside your house with the windows shut instead, you anal, short-grass obsessed monster! Packers 23 Seahawks 17
New England +3 at Baltimore
It was nice to see Belichick morph into Norv Turner last week. 1st down with a minute left on the 25 yard line and he curls up like a ball and waits for his kicker to miss. Glorious. Apparently, the Patriots are no longer enamored with Wes Welker, and he's been riding the pine in favor of Julian Edelman. They are rabid anti-trollites. That's racist. Ravens 24 Pats 13