Oh yes,
the limericks
are back, mainly because I have very few new ideas, so back off, Jack. We are in the home stretch of the season, and most of the playoffs spots are pretty much decided, but so many questions remain...will Matty Ice finally win a playoff game? Will Big Ben ever return? Will the Cowboys fulfill their annual destiny of collapsing in hilarious fashion? Will the Gronk get back to his old bro' self? What year will Greg McElroy be inducted into the Hall of Fame? And, most importantly, how are those awful shows "Whitney" and "Two Broke Girls" both still on the air? I mean, come on!

The Rams are in a pit of despair.
Buffalo -3 over St. Louis
The Rams are stuck in slow motion
All their fans are losing devotion
They need a quick fix
To get back in the mix
Or else Buffalo Bills will apply the lotion
Jets -2.5 over Jacksonville
Sanchez will return once again to start
But he's at his best when holding a chart
Whatever can we do?
Watch more butts run into?
Must he linger 'round like a bad fart?
San Diego over Pittsburgh
There once was a "qb" named Batch
Who's passes no one could ever catch
He played for many years
And heard nothing but jeers
It's ineptness Phil Rivers can match.
This is why you don't do Jaeger shots
on the sidelines.
Denver -10 over Oakland
The Raiders continue to disgrace
the game of football at a rapid pace
Carson Palmer has stunk
Janikowski's always drunk
But at least they have a classy fanbase.
Carolina +3.5 over Atlanta
Every week the Falcons squeak by
Their great fortune, no one can deny
But that Michael Turner
Is no longer a burner
I've seen glaciers that were more spry
Detroit +6.5 over Green Bay
This guy Suh likes to make QBs hurt
So Rodgers had better be alert
Protect those jewels
From this cheapshotting tool
Crotch injuries are wise to avert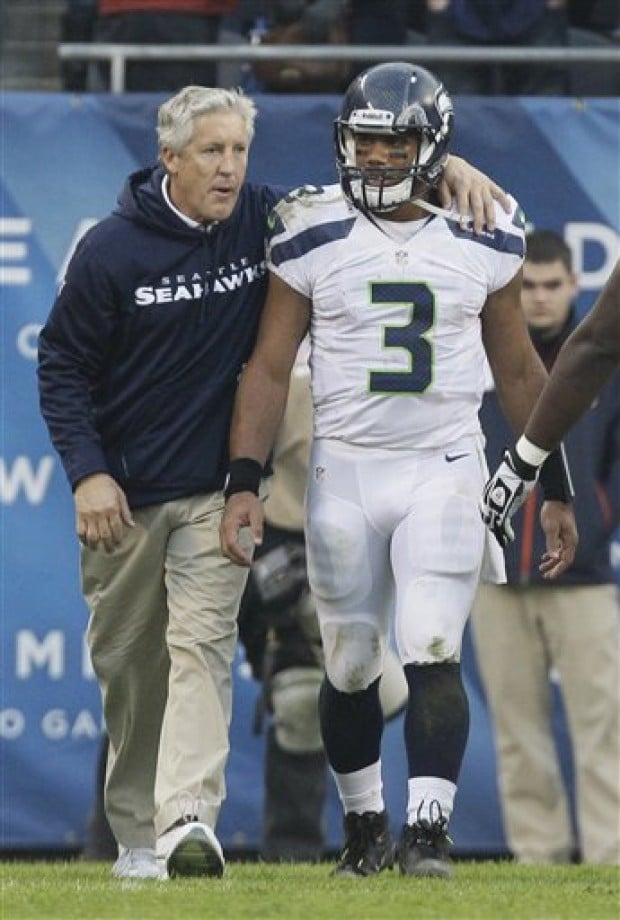 "I would have given you three
houses at USC."
Seattle -10.5 over Arizona
The Cardinals are under duress
As for talent, they couldn't have less
The Seahawks will destroy
Carroll will jump for joy
And forget he left SC a hot mess
New Orleans +5 over Giants
Why does Coughlin's face get so red?
Is it 'cause all the blood's in his head?
He needs to relax
Or wear looser slacks
Just watching him fills me with dread
Miami +10 over San Fran
To the bench the Niners sent Smith
Who's talent was just a big myth
He just couldn't throw
He will have to go
Hey, Sanchez needs someone to golf with.
So much wrong here.
Houston +4 over New England
Let's not make fun of Tom Brady
Because he has hair like a lady
It's his love of sheep
like Little Bo Peep
That I find totally shady
Washington -2.5 over Baltimore
What's up with these cheap shots from Reed?
He's getting fined, Goodell has decreed
It's cool to late hit
'Til they notice it
And you're making Tom Brady bleed
Scary.
Cincy
-3 over Dallas
Jerry Jones has had some work done
His face now resembles turkey bacon
These Bengals can play
Dalton will have his day
Upsetting the Cowboys owner/goblin
The rest of the picks (which I couldn't find rhymes for):
Cleveland -5.5 over KC
Philly +7.5 over Tampa Bay
Indy -5.5 over Tennessee
Chicago -2.5 over Minnesota
Last week's record: 10-5-1
Overall: 75-70-3