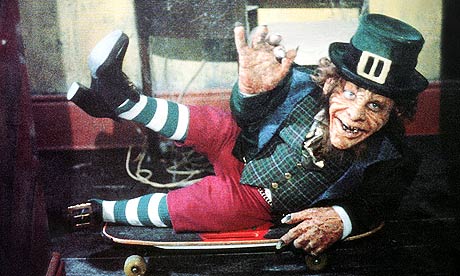 This week's picks will be presented as all prose should be presented....in Limerick form:
Buffalo -3 over Tennnessee
There once was a QB named Fitzpatrick
With every throw he would make his fans sick
Just give it to Spiller!
The guy's a real killer
But instead they go with the ol' Spastic
Minnesota -6 over Arizona
One of these teams is overrated and weak
The team from the desert is the one which I speak
The Vikings shall pillage
The Cards' little village
And upon their heads they shall take a nice leak
Cleveland +2 over Indy
Woe is the poor city of the Cleve
Who's best athletes so quickly leave
For tropical beaches
Because they are leeches
And the Browns' D is left a virtual sieve
Washington +6.5 over Giants
The Giants should crush the Skins dead
Rip out their hearts and concuss their heads
But Griffin the Third
Shall soar like a bird
And manage to cover the spread
Green Bay -5.5 over St. Louis
Behold the great city of cheese
Who's residents so often wheeze
Out of shape they are
Can't fit in their car
Still the Pack will find the Rams a breeze
Dallas -2 over Carolina
There once was a QB named Tony
Who's greatness was a load of baloney
Better to be Newton
Who's always a scootin'
And gets on better with his cronies
Jacksonville +4 over Oakland
If the autumn wind be a Raider
Then it must be arriving later
For all I see is despair,
A team that doesn't care,
And a roster full of future waiters
N. Orleans -3 over Tampa
Who dat is gonna be dem Saints?
This year it seems, who ain't?
The suspensions have cost
Yet all hope isn't lost
Though their coach looks like he's gonna faint
New England -10.5 over Jets
Is it time to unleash the great Tebow?
And when he sucks, then where will we go?
Stick with the Mexican
It's not a sexy plan
But at least he has a clue how to throw
Pitt -1.5 over Cincy
Oh what can we say of Big ol' Ben
Who's nefarious ways embarrass men
Beware him at the bar
He'll take it too far
He doesn't know when to say when
Baltimore +6.5 over Houston
So Ray Lewis is out for the year
Will anyone shed but a tear?
He's forgot how to hit,
Has slowed more than a bit
It's his limo that teams actually fear
Last week's picks: 8-5
Overall record: 41-45-2