Oh, he's Baaaak-ula
This week we'll take a break from over-analyzing each NFL game and take a look at the new Fall television season. Like most years, it promises to be both excellent and awful. But, this year will feature more Scott Bakula and that's a win for everyone. And, there are so many new shows with intriguing titles like "Stalker" and "How to Get Away With Murder." What could those be about I wonder? There's no way to tell! If you'd like to skip the fun, scroll to the bottom of this post for my sure-fire NFL winners.
"This is the best staring bridge in New Orleans." And....scene.
NCIS: New Orleans
That same hot Navy action that's enthralled the elderly set for years heads to the deep south. Prepare yourselves for a lot of sweat-stained uniforms and Bourbon Street hijinks. I've never watched any of the NCISs (not easy to say that without lisping), and I probably won't start now. But still, it is New Orleans. I'm listening! What if there's a sing-a-long at Pat O'Brien's Piano Bar? I won't want to miss that. What if there's a character named Big Daddy, lots of Cajun accents, some sloe gin and bumper shots of the bayou and crocs? Things could really go somewhere. This show could probably use itself some David Caruso, but then again, so could they all. Projected TV lifespan: 40 episodes.
Mulaney
Did you ever notice that comedians get their own shows? I mean what is the deal! Let's hope this goes the Seinfeld or Louis CK route rather than literally every other single comedian that ever had a show route. Mulaney is actually funny though, as is Nasim Pedrad, so I may give this one a shot. However, in the clip I saw, Mulaney appears to dim the lights and do standup in the middle of his show, which would really be strange. Are the other characters frozen in time? I don't abide a breaking of the third wall unless it's done by Tom Selleck at the end of a Magnum episode in a freeze frame. Projected TV lifespan: 1 season.
The McCarthys
This is apparently about a "loud-mouthed, sports-crazed Boston family that..." I'm gonna stop you right there. Projected TV lifespan: 1.5 episodes, will be yanked in the middle of episode 3.
Jane the Virgin
A girl is mistakenly artificially inseminated and is pregnant despite being a virgin. This is what happens when your gynecologist is
Dr. Spaceman
. If we had a nickel for every time this premise was proposed to Hollywood, we'd all have to share that nickel. Projected TV lifespan: 9 months.
Gotham boasts 2 hours of sunlight everyday.
Gotham
Finally, something comic-book related! It's about time, Hollywood. I've got this one all Tivoed up, but am already skeptical. Can a kid from the wrong side of the tracks in Chino really be the district attorney? Doubtful. I wish they didn't call the city Gotham. I'm really tired of that place, it looks more depressing than Seattle and it's been destroyed like 80 times over. I bet the rents are good, but does it even have one park? How about a 24-Hour fitness? A Chipotle? Would it kill somebody to open a curtain and let some light in? Projected TV lifespan: 6 seasons and a movie.
Marry Me
Despite a horrendous title and premise (2 people can't get their marriage proposal right), I'm probably on board because Ken Marino is hilarious and Casey Wilson was in "Happy Endings," which is the best comedy of the last 5 years easily. Projected TV lifespan: 13 episodes, then canceled, then picked up by Netflix, which will add adult language and graphic violence to boost ratings.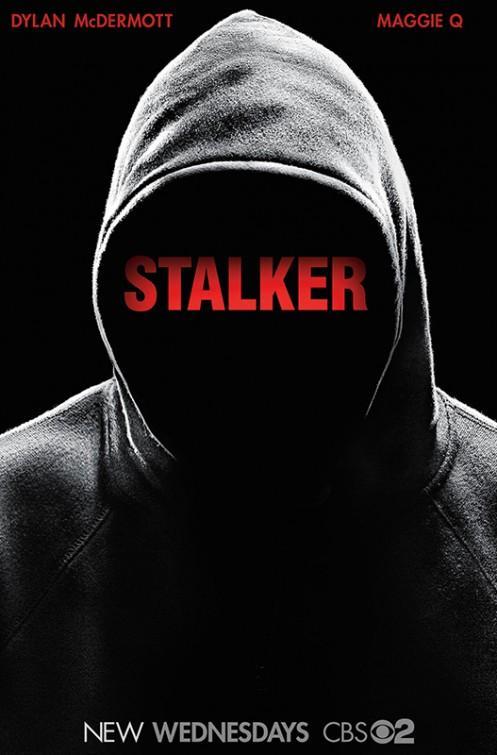 Prepare to fall in love, America.
Stalker
Clearly, another show for the ladies. What girl doesn't like to curl up by the fire all by herself and imagine some creepy dude is outside staring at them? Endless fun! But, it does have Dylan McDermott being intense, so all hope is not lost. Also, why must the hoodie continue to be maligned as a wardrobe choice? Let's hope no cops watch this show. Projected TV lifespan: Only the stalker knows.
Selfie
This sitcom is so "now" and so meta that it will make you want to run screaming into oncoming traffic while texting. "Selfie" will combine everything you hate about Facebook and the Internet into a 30-minute infomercial about branding. Get the popcorn ready! TV lifespan: 9 episodes.
The Mysteries of Laura
The only mystery here is dear God, why?
Critics have lambasted
this hot mess-ing (Zing!) already.In episode one of this trainwreck, Deborah Messing drugs her kids via the ol' Robitussin method. Even Adrian Peterson is like, "that's not cool." Nah, he's a jerk, he's probably okay with it. TV lifespan: /Checks watch...and...it just got canceled.
WEEK 4 NFL PICKS
In a week of fairly uninteresting matchups, we do get Teddy Bridgewater's first start and a probable shootout between New Orleans and Dallas.
Peyton should use the bye week to get that elbow checked.
It's annoying that 6 teams already have byes after 3 weeks. Every year this happens. Who works for 3 weeks and gets a vacation? What is this, Congress?
I also look forward to Mike Vick's next telegraphed 1-yard option run at a weirdly inopportune time that grinds a Jets' drive to a screeching halt. C'mon, it's Geno's job to do that!
Also good news, no more round-the-clock Jeter talk after Sunday. Just 3 more days to get through, everyone! Enjoy the games!
Atlanta -3 over Minnesota
Colts -8 over Tennessee
Bills +3 over Houston
Detroit -2.5 over Jets
Bears +2 over Green Bay
Ravens -3.5 over Carolina
Eagles +4.5 over San Fran
New Orleans -3 over Dallas
Chiefs +3.5 over New England
Steelers -7.5 over Tampa Bay
Raiders +3.5 over Dolphins